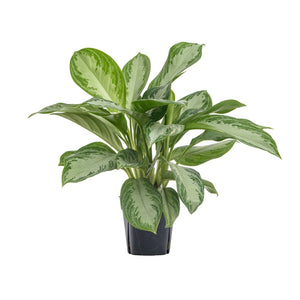 SHIPPING ONLY AVAILABLE FOR 6" AND SMALLER. 8" OR LARGER IS AVAILABLE FOR IN STORE PICKUP.
Aglaonema Silver Bay 
Other names: Chinese Evergreen
Lighting: Medium/Low Light
Watering: Water when the top ½ of the soil is dry. 
Growth: Upright; moderate grower
Special Notes: This plant can thrive in medium/low light, but will grow more quickly in bright indirect light.