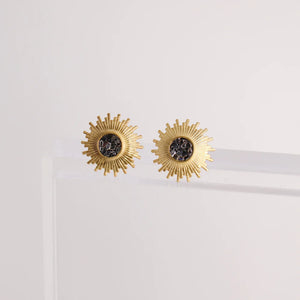 A fun stud option to add to your Deco Diamond collection!
An "oversized" stud
Available in white and black deco diamonds
Sterling silver with 18k micron plating
.75" diameter 
This piece is 100% hand-crafted by expert artisan jewelers using traditional jewelry making and textile techniques. Proceeds from every item in this collection go toward a women's charity that is striving to improve women's lives every day.  
100% handmade artisan jewelry
Created from the finest natural materials
Employ generations-old jewelry making techniques